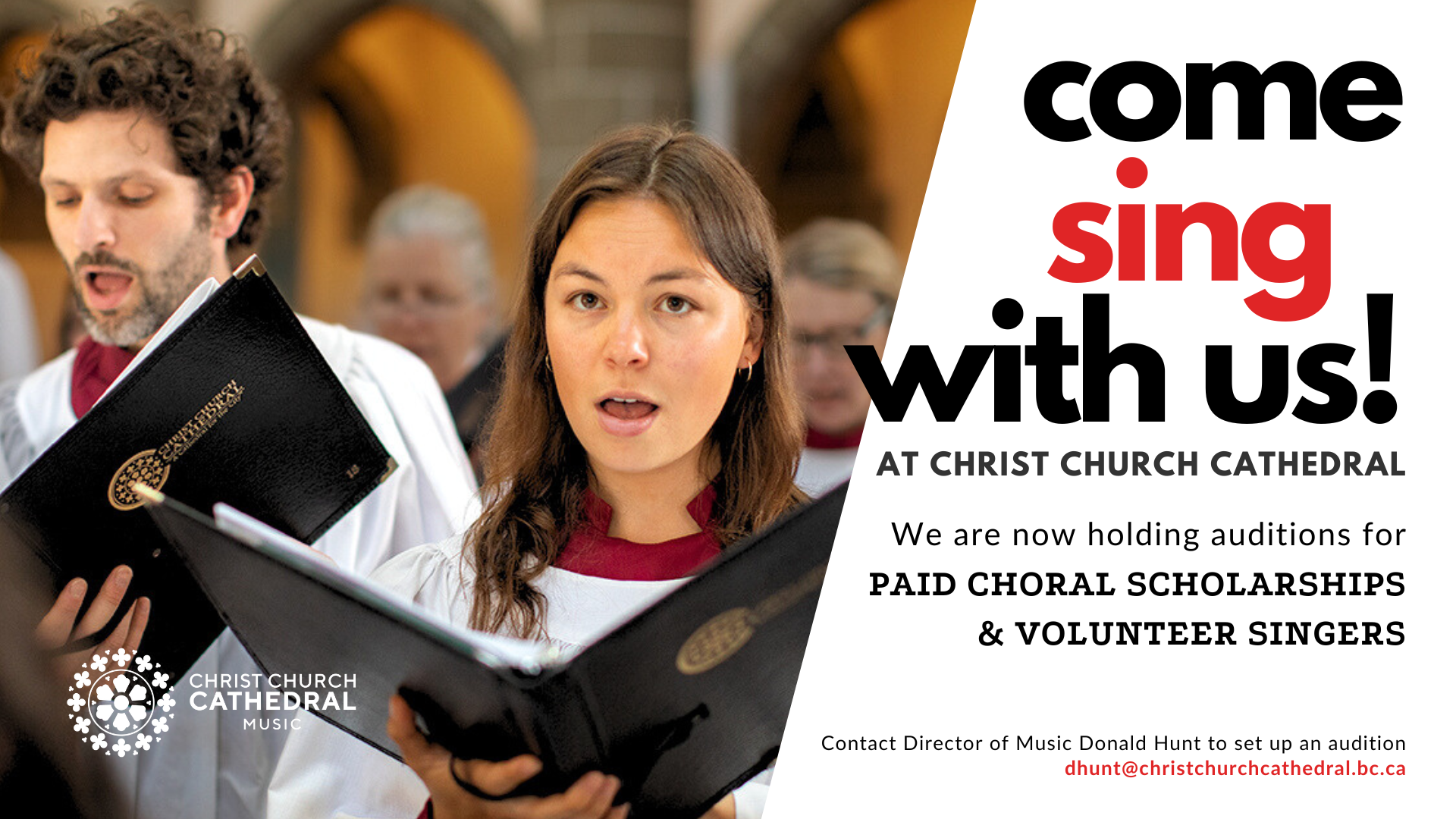 Christ Church Cathedral offers three services with music each Sunday, as well as well as Wednesday Choral Evensong during term time. Choral leadership for these services is provided by several ensembles.
The Parish Choir regularly sings at the 9.15 a.m. Holy Eucharist on Sundays. The 11.00 a.m. Choral Eucharist as well as 4.00 p.m. Choral Evensong are normally sung by the Cathedral Choir or the Cathedral Schola.
During the Cathedral School's term time, the Young Choristers regularly offer a service of Choral Evensong on Wednesdays.
Please follow the links to find out how you can get involved.
Our choral programs are led by Director of Music, Donald Hunt.