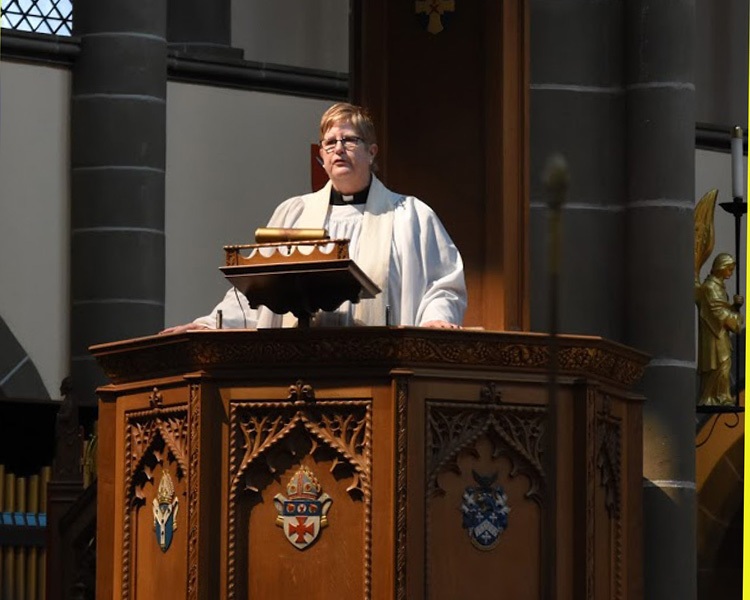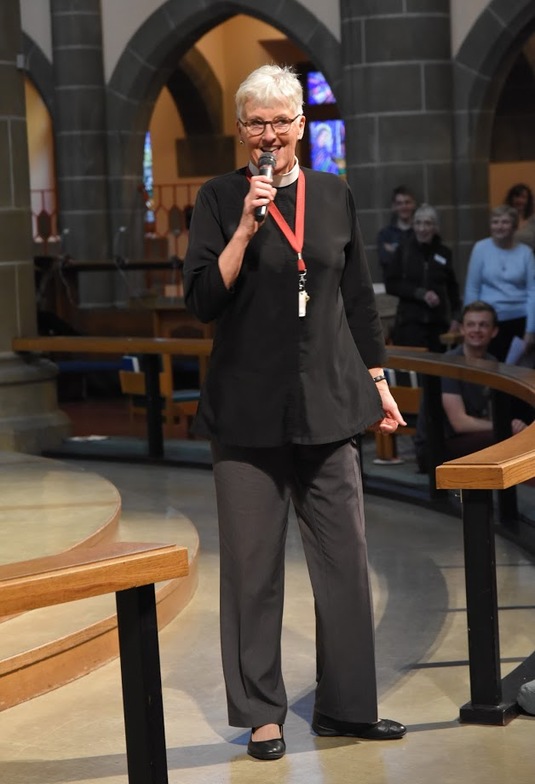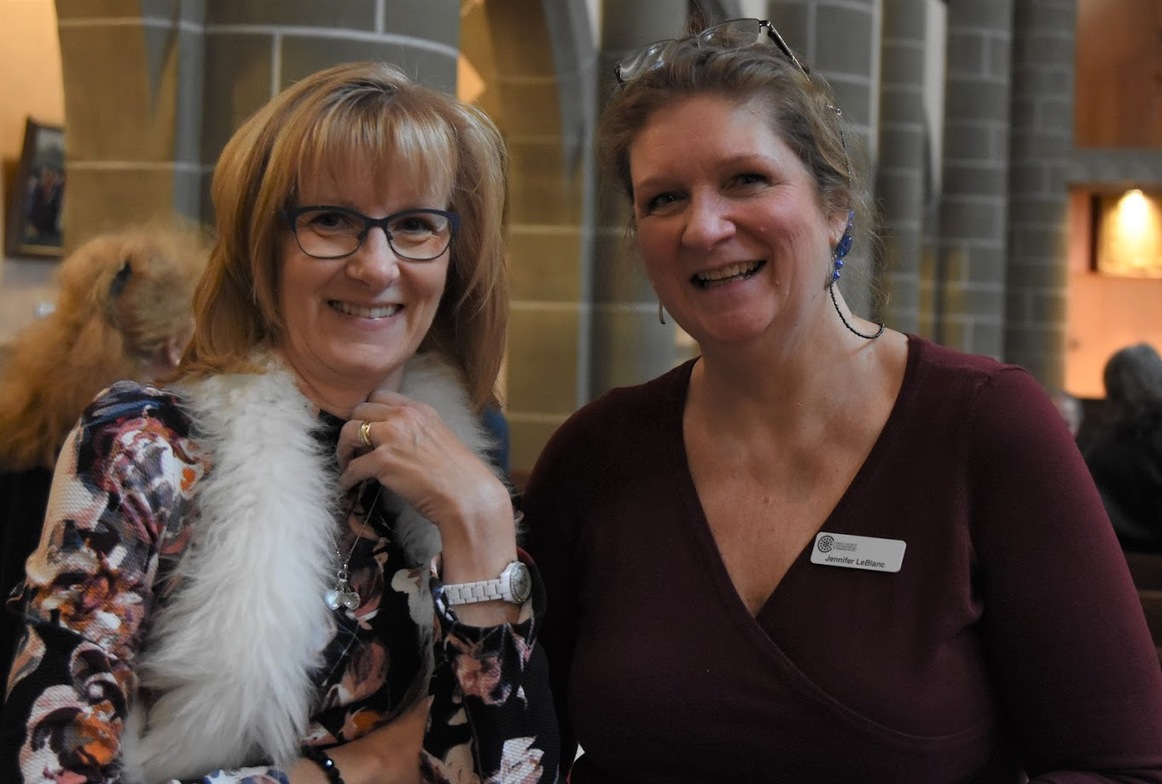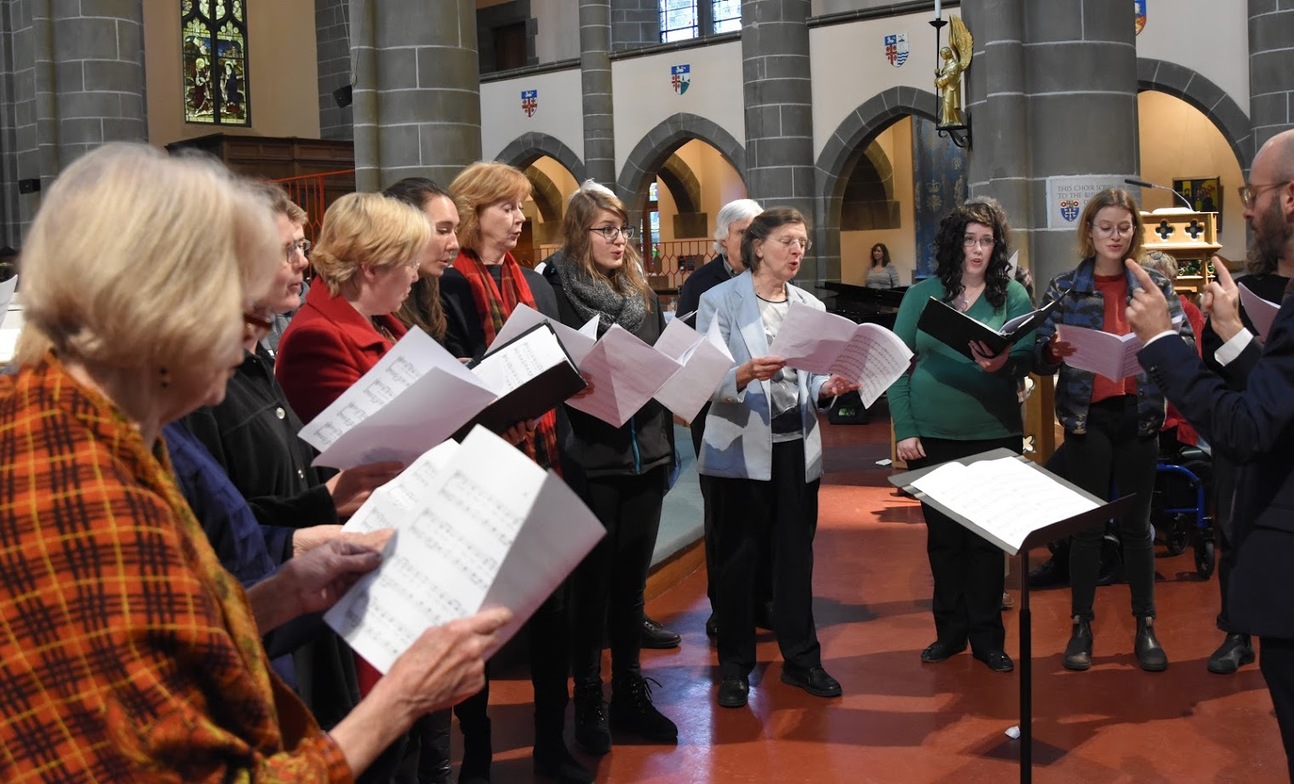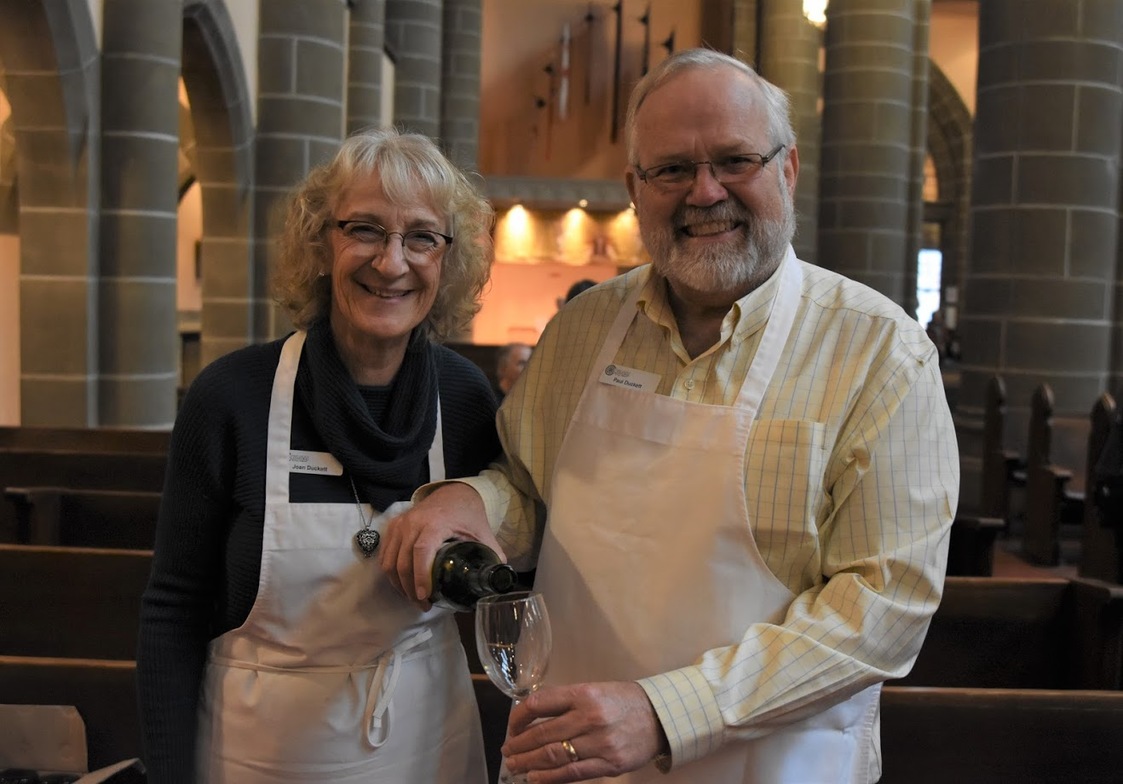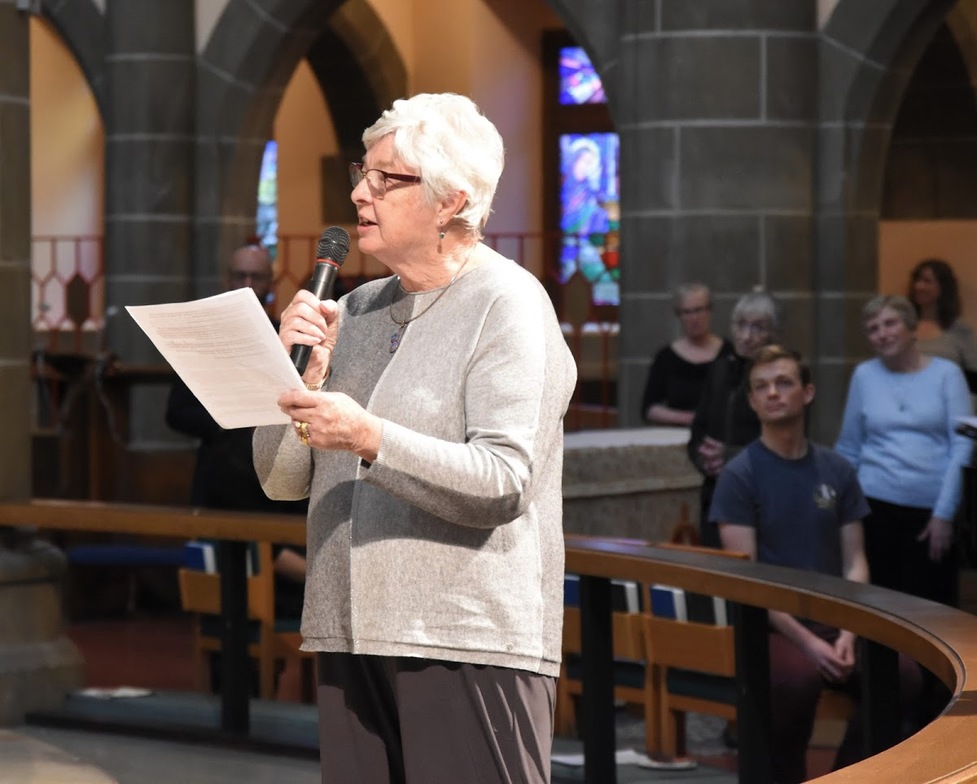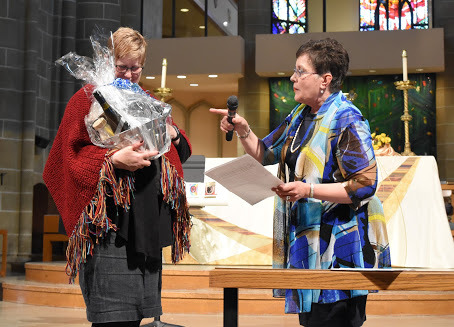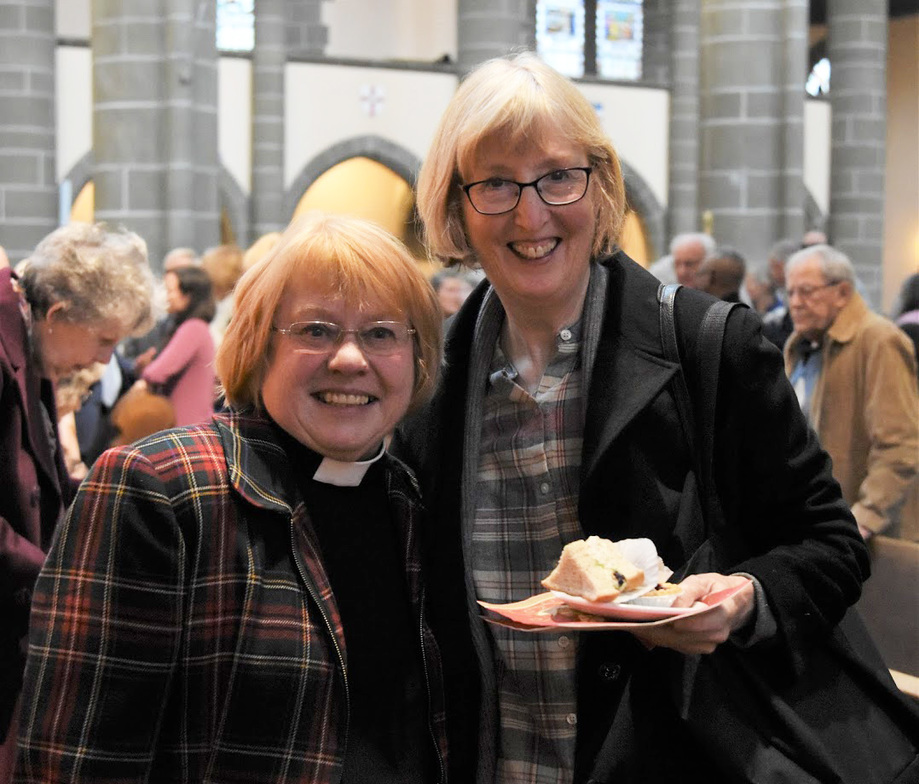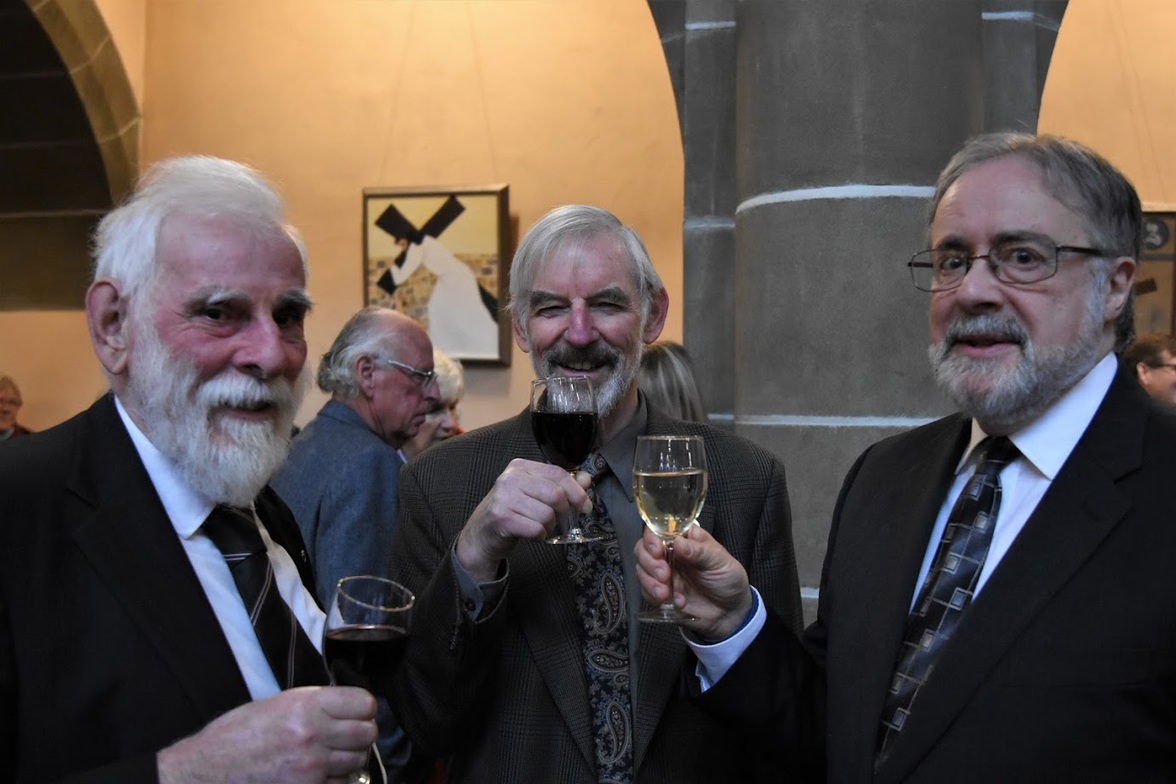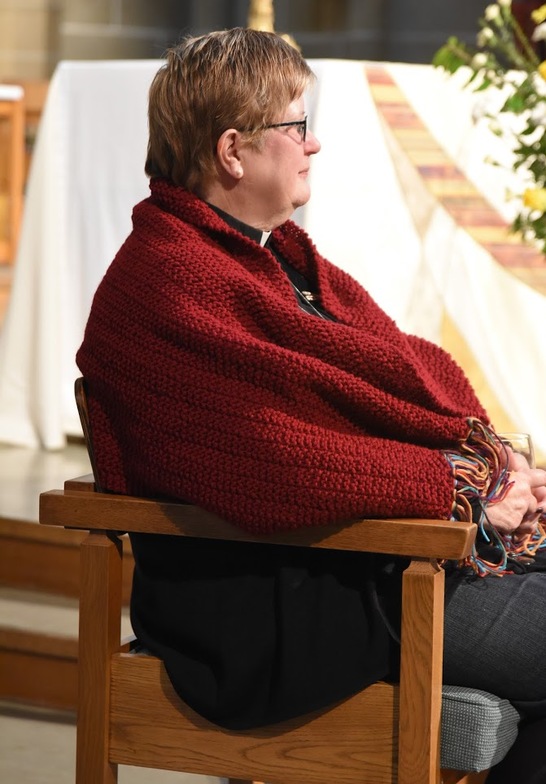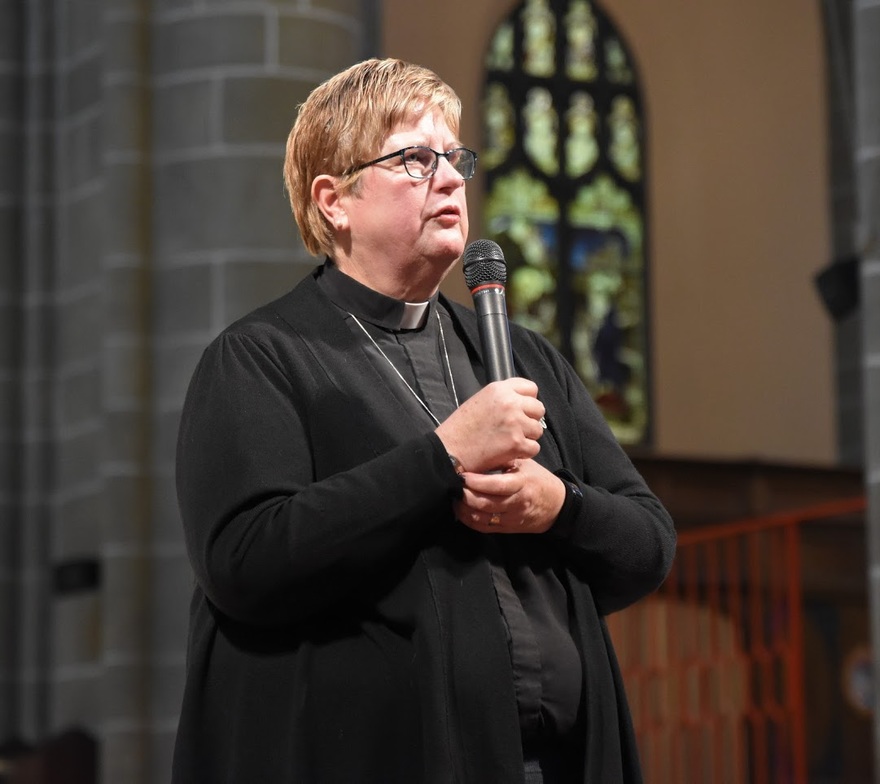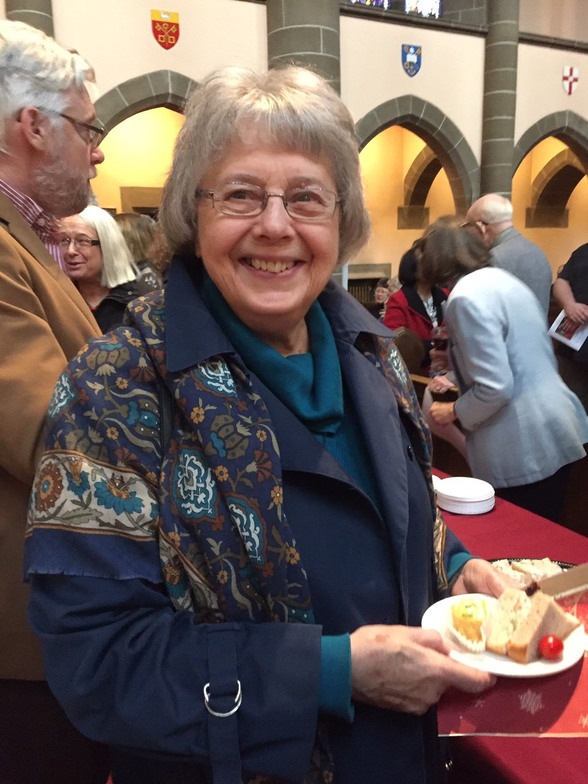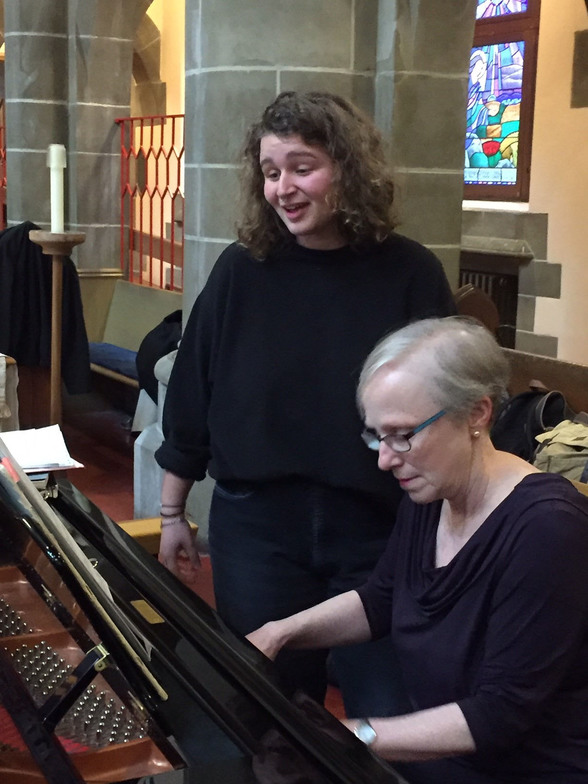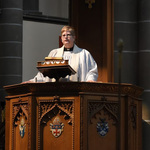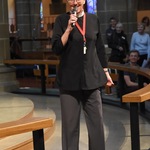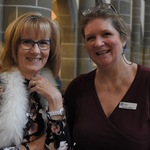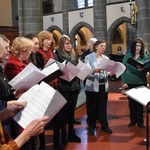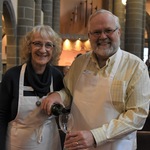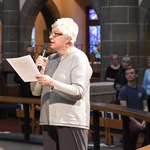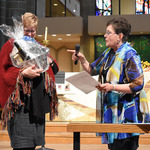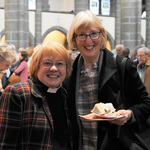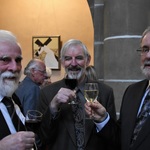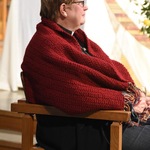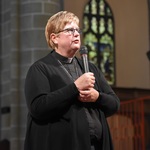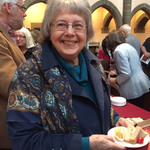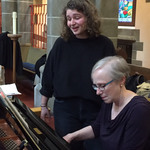 At her Nov. 25 retirement celebration, The Rev'd Canon Sue House was on the receiving end for once of an outpouring of affection for her work both at the Cathedral as senior associate priest and in the diocese. She sat wrapped in a prayer shawl presented by Sheila Martindale on behalf of the knitting group, as one-by-one, the speakers made her alternately laugh and cry. Good friend Annette Hubbard, wife of James Cowan, retired bishop of the diocese, spoke of Sue's energy and wisdom, while Dean Ansley Tucker spoke of her as a valued colleague, and Cathedral Wardens Mary Hendy and Neil MacDonald acknowledged her contribution to the parish and the synod. To top it all off, the choir sang a hymn with words by The Very Reverend Herbert O'Driscoll's sung to the tune of St Denio. Immortal Invisible God Only Wise. Sue will be moving to Powell River in 2019.
SONG FOR SUE
It seems quite impossible, but alas it is true!
It is time for retirement and farewell to Sue.
She will go as she came, she will don her red shoes,
And as with Mary Poppins we have so much to lose.
In the Bible Jerusalem is mother of us all,
But we all beg to differ with the words of Saint Paul.
Though she may have her quirks, just like all of us do;
We know its not Jerusalem, it really is Sue!
Victoria as a city is a beautiful spot;
Though we're sorry to say that it rains quite a lot.
But Sue doesn't mind days of rain or of fogs;
After all, in her condo it rains cats and dogs.
Now Sue, like us all, has some things she can't stand;
For instance the leaflet that weekly is planned.
She loathes it with a passion, but because she is Sue,
It's always superb when it comes to our pew.
Though Sue hates the leaflet, there's a job she adores.
As Secret'ry of Synod she enjoys all its chores.
In preparing its Minutes there is nothing Sue lacks,
For she reads Canon Law when she wants to relax.
Though we laugh at such things and we say them in jest,
We must now sing of all that shows Sue at her best.
Above all we must thank her for all she has done;
For the love she has shown and the hearts she has won.
You have cared, you have comforted, you have helped in our needs.
You have been there for all of us with kind loving deeds.
You have touched us when hurting in our sorrows and pain.
And, the mem'ry of your ministry, dear Sue, will remain.
November 25th 2018