In Conversation Potluck Supper
In Conversation Potluck Supper
Friday, January 19, 2018

Important: This event has already occurred.

6:00PM - 8:30PM
The Chapter Room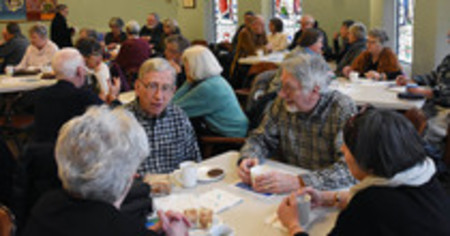 The next In Conversation evening is Friday, January 19, in the Chapter Room at 6.00 p.m. Our conversation will be inspired by Ruth D'Hollander from Aboriginal Neighbours.

You are invited to arrive at the Chapter Room by 6.00 p.m. with a salad, dessert, or main course for yourself and enough to share with several others. Coffee, tea, cutlery, and crockery will be provided. Please feel free to bring friends and family.

For more information, contact the Cathedral office at 250-383-2714.

Ministry Adult Faith Formation
Return to Events
---