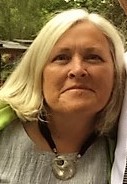 Getting the word out is core to the Church's mission. Here at the Cathedral we want to create awareness both within the Cathedral community and the diocese, and beyond the Church to the wider community, of the work that we do and the causes we support.
Susan is an experienced journalist and communications planner, who works part time (three days a week) to assist us in this work. Susan was a feature writer for the Times Colonist, a freelance magazine writer, and managing director, dailies for Newspapers Canada during her career in the media.
In addition to overseeing all aspects of our internal communications – the website, social media accounts, internal newsletters and interior signage and bulletin boards – Susan also capitalizes on opportunities to communicate beyond our doors. She has a great instinct for the "story" in the work we do, and has earned us extensive media coverage and public profile. Susan has also had a key role in managing our very successful tour ministry, and linking the Cathedral to Tourism Victoria.
To get a sense of Susan's work, have a look at her current communications goals:
1. Enhance engagement and awareness of the Cathedral and its programs by the wider community on southern Vancouver Island.
2. Position the Cathedral as a partner with other associations, businesses and churches in the immediate neighbourhood, the diocese and community, encouraging collaboration on communication and events.
3. Promote the activities of Friends, stewards, tour guides, clergy and committees within the Cathedral community.
4. Position the Cathedral as a hub for cultural and artistic events and as a welcoming meeting-place for meditation and discussion.
5. Position the Cathedral clergy as thought-leaders sought after for their opinions on social justice and ethical issues, as well as religious knowledge.
6. Enhance the community's understanding of Anglican worship.