This year, for the first time, you can show your love and affection with a Singing Valentine e-card from the Christ Church Cathedral choirs. We are offering two video e-cards—one with the Cathedral Choir singing "Rise up, my love" by celebrated Canadian composer Healey Willan, and another with the Young Choristers singing Elton John's "Can you feel the love tonight?" from The Lion King. You can view short clips of the two videos below.
Surprise and delight your friends and loved ones with these unique remembrances! Your donation will go towards the Cathedral's Choir Tour Fund, in support of our planned tour to the UK in July 2022. Suggested donation amount is $20 per valentine. Donations of $20 or more will receive a tax receipt for the full amount.
To send a valentine, just make your chosen donation and fill out this form. Please complete a separate form for each valentine you'd like to send. Valentines may be requested until February 14. We guarantee Valentine's Day delivery for requests submitted by Friday, February 11.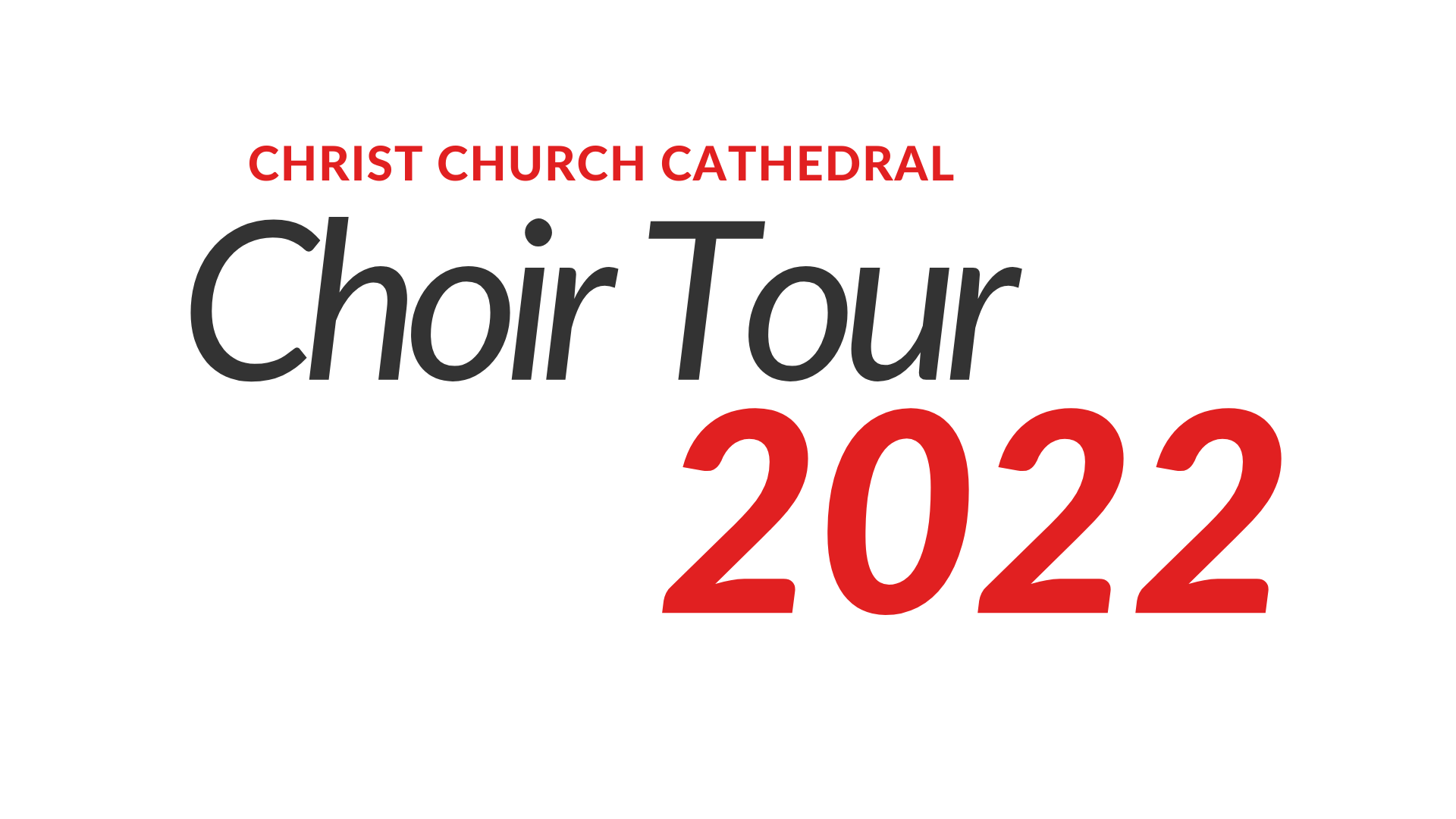 Cathedral Choir and the Young Choristers Tour Dates:
July 5-10, 2022: St Mary's Cathedral, Edinburgh
July 11-13, 2022: Durham Cathedral
We are blessed to live in an incredibly beautiful part of the world. But singing in an Anglican Cathedral chorister program can be lonely work without similar programs to put our work into context.
In October 2019, the newly formed Young Choristers of Christ Church Cathedral spent a successful long weekend in Seattle singing services and socializing with the choristers of St Mark's Episcopal Cathedral. They returned with a renewed understanding of their work, a team ethos, and a fresh sense of purpose. Now it's time to think bigger! In July 2022, our Young Choristers, Choral Scholars, and Adult Cathedral Choirs will be going on tour to Scotland and the north of England, singing daily services in St Mary's Cathedral, Edinburgh and Durham Cathedral. The primary purpose of the trip is to discover what it's like to make music in sacred places where we will be contributing to a tradition of daily choral worship. Of course, it wouldn't be a choir tour without fun excursions!
Here are some of the activities we have planned:

• Discovering the Royal Mile
• Climbing Arthur's Seat (an ancient volcano in the middle of Edinburgh)
• Learning about the animal kingdom at the Edinburgh Zoo
• Camera Obscura (chamber of illusions)
• Durham Castle
• York Minster
• Rosslyn Chapel (featured in the DaVinci Code)
We need your help to make sure no choir member is left behind!
"I joined the Christ Church Cathedral Girls choir in Ottawa when I was 9 years old because I loved to sing. As I sang year after year I started to realize that choir itself, and specifically a Cathedral choir, is so much more than just singing to me. From the music education I received through choir I was able to advance my studies at University of Victoria and graduate with a degree in Classical Voice Performance. Singing in a Cathedral is an experience I do not take for granted. The beauty of the building itself mixed in with the beauty of making music is spectacular. Going on tour and getting to have more experiences singing with others, as well as taking in all the history that Cathedrals have to offer gives me the chills! I am very excited for this opportunity." -Olivia Duffin, Choral Scholar

"I would love the opportunity to be able to travel and experience other churches' musical environments. I think we share a lot of unifying practices with churches like ours across the globe, but seeing that firsthand would be totally eye-opening. Also, I've wanted to visit Durham since long before I even had any sort of involvement with the Anglican church." - Jordan Rettich, Choral Scholar
<![CDATA[YW1TekZjT3ZNdEtNZmUvVzBVRkpDeEhRTHViMUFpbU4vdE5tYXBhMmpLTmRlU2VlbkdRdDUyVytxZUdYVEZhWUlhN0gvWHduZmgvcHJVRXpWaW5VWFhMbE9Db045cTBaY0lOTFg4WWtNdzFPYlZvcDZJLzhweGg5MG5HK3M5ZGczTmVOZXFBNnhDS1FEd1Q1SHZPV2V3PT0tLUV2cXNXTHRQd2ttOGJqZWJwZ3ZjRWc9PQ==--7eabaa95cca76f62420626b956b7ad4f665ceaa8]]>