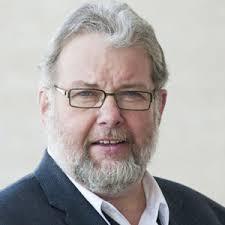 Do progressive Christians have a special role to play in contemporary Canadian politics? Christ Church Cathedral heard recently from minister and journalist Christopher Hedges on the Christian Right and the impact on American politics. Now the Christian left in Canada will be the focus of a public forum at First Metropolitan United Church on Sunday, March 17.
Featured speaker: The Hon. Rev. Bill Blaikie, who spent almost three decades as NDP Member of Parliament from Manitoba. He is also an ordained United Church minister, proud of his roots in the prairie social gospel tradition exemplified by such figures as Tommy Douglas and J.S. Woodsworth. His parliamentary record includes important work on social justice, health care, economic justice and disarmament, among other issues.
Panel: Mayor Lisa Helps, lawyer and social activist Patricia Lane, retired Anglican priest Mary Louise Meadow, Musgamagwx Dzawada'enuwx First Nations community leader Alex Nelson, and U Vic professor and director of the CSRS, Paul Bramadat. There will also be an opportunity for questions from the public.
When: Sunday, March 17, 1:30 – 3:00 pm
Where: First Metropolitan United Church 932 Balmoral Road, Victoria
Admission free; light refreshments will be served.
Co-presented by First Metropolitan United Church and the John Albert Hall Lecture Series. The series is a partnership between the Centre for Studies in Religion and Society at the University of Victoria and the Anglican Diocese of British Columbia, which provides funding through the John Albert Hall Trust.
For more information: https://www.uvic.ca/research/centres/csrs/events/john-albert-hall/index.php