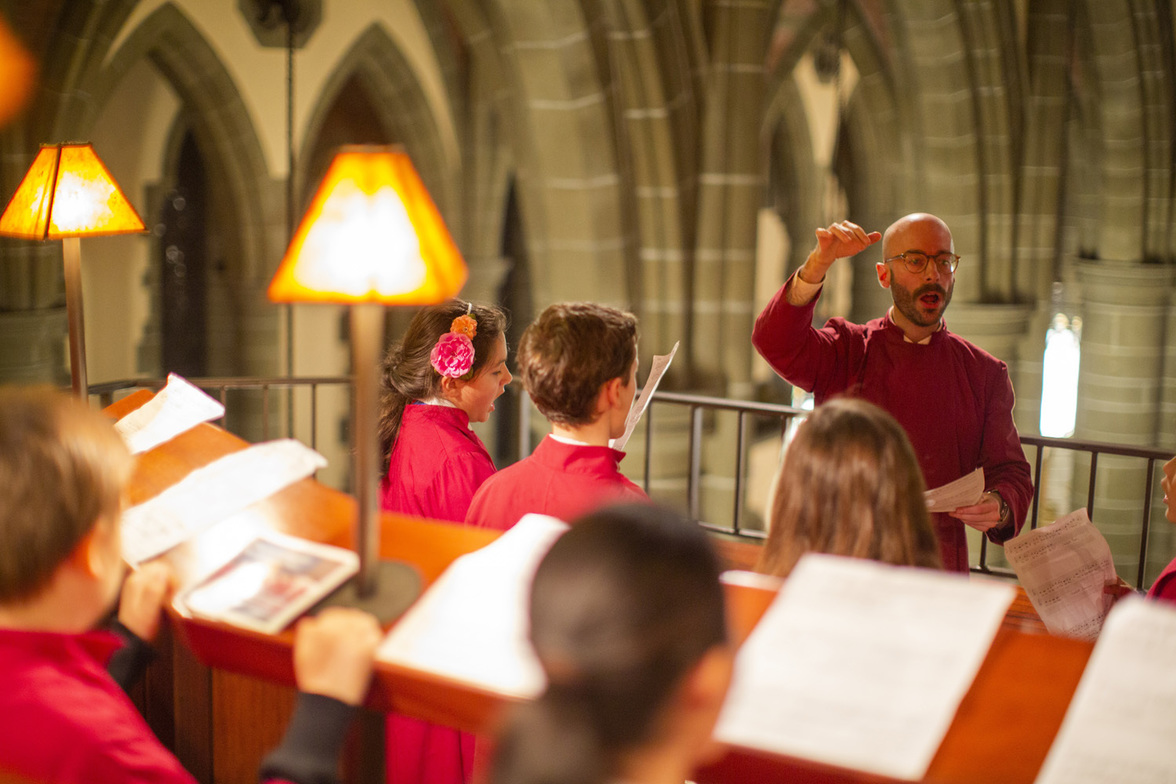 The response to the Music Endowment Fund matching challenge campaign continues to be positive and generous. We are well over halfway to our goal of raising $40,000, all of which will be doubled by the pledges of our matching donors.
Interesting that among the many contributors are a number of former choristers from choirs both on this continent and in the UK – proof positive of the lasting impression such early experiences can make. Did you know that the likes of tenor and voice teacher Benjamin Butterfield, opera conductor Timothy Vernon, and the dean of Canadian composers, John Beckwith, all got their musical start singing in the choir of this Cathedral? (John's granddaughter Juliet Beckwith is currently one of our soprano choral scholars; you may have heard her singing solos from time to time.)
We're into the last month of the campaign now; the deadline to have your gift matched dollar for dollar is December 31 – which also happens to be the last date on which your donation is eligible for a 2019 charitable tax receipt.
Here's a suggestion: in addition to making your own contribution, consider emulating many other people we know, by encouraging your family and friends, instead of exchanging presents this year, to support one another's favourite charitable causes – in your case, hopefully, the Cathedral Music Endowment Fund! You can share this link with them as an easy way to respond, or assist them to make a transaction through the Cathedral office, if preferred.
Thanks to all who have contributed already; with your help, we look forward to reaching our target by year's end!