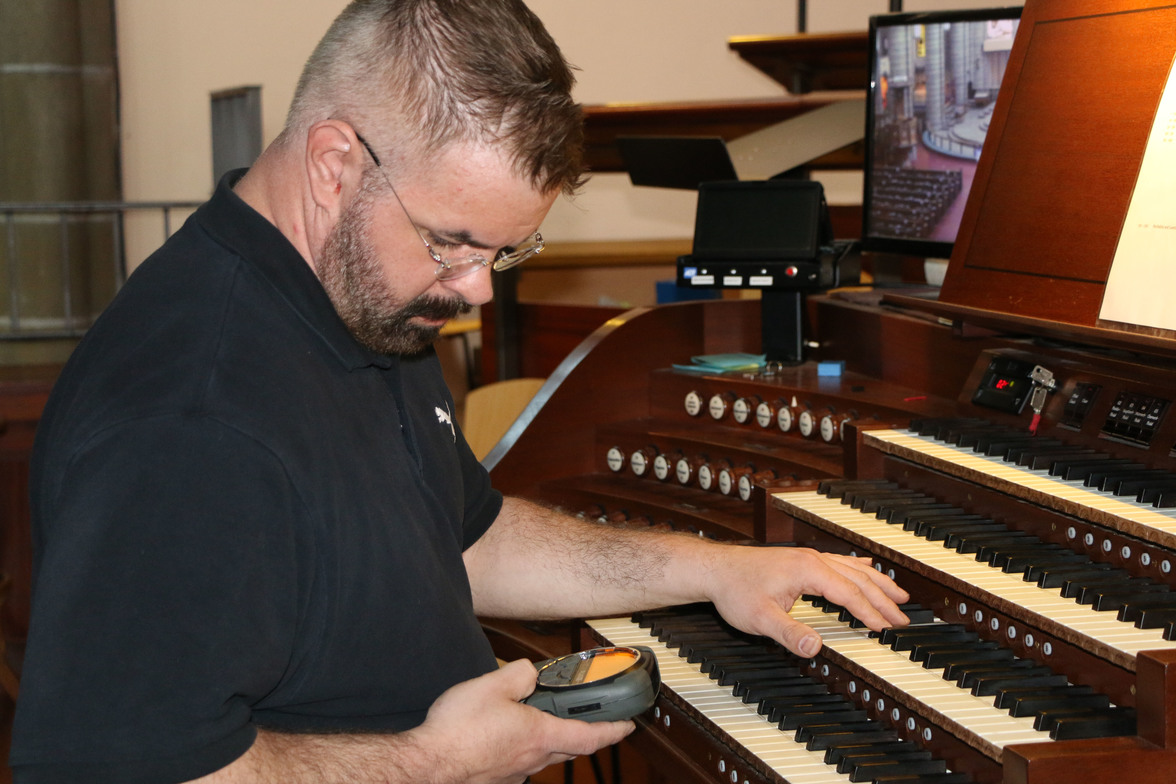 Tuning an instrument like the Hellmuth Wolff pipe organ at Christ Church Cathedral takes specialized skill and experience. When Jason Barnsley travelled from Calgary to handle the tuning, the media was on hand to observe. CHEK TV's excellent video is HERE.
Here is the story by Don Descoteau (Victoria News):
As any experienced musician will attest, when your instrument is out of tune, it's tough to concentrate on the music.
That notion extends to pipe organs, especially when you're talking about one of the largest such instruments in Canada.
Christ Church Cathedral director of music, Donald Hunt, knows exactly how the church's 2005 Hellmuth Wolff organ should sound. READ MORE