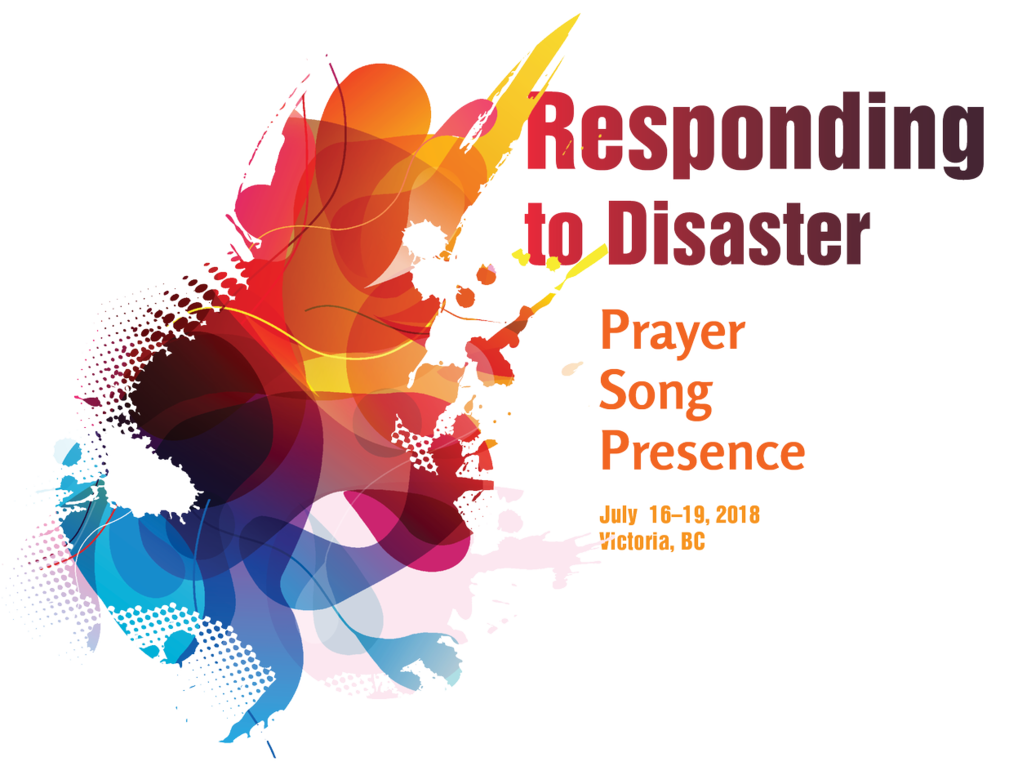 After natural disasters such as earthquakes and floods or human disasters such as terrorism and violence, people often turn to a church to give language and song to the emotions they experience. The National Worship Conference, to be held July 16-19 in Victoria, will address this issue in its theme of Responding to Disaster. This is the first time Victoria is the host city for the biennial conference, organized by the Anglican Church of Canada (ACC) and the Evangelical Lutheran Church in Canada (ELCIC). The national leaders of both churches will be in attendance. Two sessions are open to the public.
Where: Inn at Laurel Point (workshops), and Christ Church Cathedral (opening and closing services).
Speakers and workshop topics of interest:
Keynote Speaker: The Rev. Canon Dr. Lizette Larson-Miller, professor of liturgy at Huron University College at Western University in London, Ontario, explores rites for use with the sick and dying, and contemporary ritual issues.
Sanctuary: Jose Figueroa lived in a Langley Lutheran church for two years as he fought a deportation order to El Salvador. Retired Lutheran minister Richard Hergesheimer talks about giving sanctuary to former KGB agent Mikhail Lennikov.
Disaster: Conference co-chair and Christ Church Cathedral Dean Ansley Tucker has dealt with disaster as a spiritual leader twice: Calgary floods and the Christmas Day murder of two young sisters.
Unconventional Prayer, and writing laments: The Rev. Canon Dr. Dawna Wall, rector of St Michael's and All Angels Anglican Church, Victoria.
Creating sacred spaces: Lyle McKenzie serves as pastor at Lutheran Church of the Cross, Victoria and as Lutheran chaplain for University of Victoria Multifaith Services.
Personal Spiritual Resiliency: Retired Langford fire chief and international volunteer, Bob Beckett; Canadian Navy chaplain Lt.-Cmdr. The Rev. John Hounsell-Drover; and Brad Cameron, manager at BC Emergency Health Services, will discuss their ways of maintaining their own spiritual resilience while caring for others in dangerous settings.
And more, on the website
Companion of the Worship Arts Two awards will be handed out (one Anglican and one Lutheran) to recognize people who have made a significant contribution at a local and national level. Nanaimo: Blanche Gates, member of St. Paul's Anglican Church, was the first woman lay member of the national doctrine and worship committee in the 1980s, the group that developed the new Book of Alternative Services in 1985. She researched new texts from other churches and contributed to a revised funeral liturgy. She is now 100 years old and still active in the church.
Montreal: Rev. Eric Dyck. Pastor of St. John's Lutheran Church, Montreal.
Open to the public:
July 16, 5 pm Opening Worship Christ Church Cathedral The Rev. Canon Dr. Lizette Larson-Miller, Preaching The Right Rev. Dr. Logan McMenamie, Bishop of the Anglican Diocese of BC, Presiding
July 19, 10.30 a.m. Closing Worship Christ Church Cathedral Archbishop The Most Rev. Fred Hiltz, Primate of Canada's Anglican Church, and Bishop Susan C. Johnson, head of the Canada's Lutheran Church, will be in attendance, leading the closing service at Christ Church Cathedral.
About
The National Worship Conference takes place every two years, jointly sponsored by the Evangelical Lutheran Church in Canada (ELCIC) and the Anglican Church of Canada (ACC). The Conference was initially a Lutheran Conference but has been shared since the ELCIC and Anglican Church of Canada entered a fully reciprocal relationship called "full communion" in 2001. The conference location alternates between eastern and western Canada, and this year, takes place in Victoria for the first time.