Congratulations to the Crossleys!
Congratulations to the Crossleys!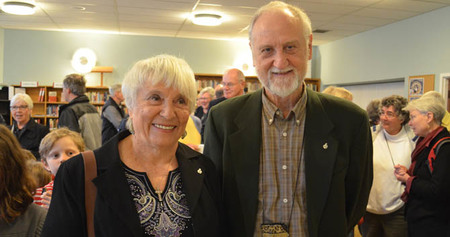 We have great news about the Crossleys! Patricia and Rod are to be presented with Meritorious Service Medals by His Excellency, the Right Honourable David Johnston, Governor General of Canada, at a ceremony on June 23 at Rideau Hall. These service decorations recognize people "who make Canada proud and inspire others."

The Crossleys established the TEMBO-Kenya Community Development Society to improve the quality of life in rural Kenya. Through TEMBO, the Crossleys have made significant improvements to existing infrastructure and have reduced the incidence of water-borne diseases. Thanks to their scholarship program, the number of teenage girls graduating from high school has dramatically increased to 97 per cent. Many congratulations!