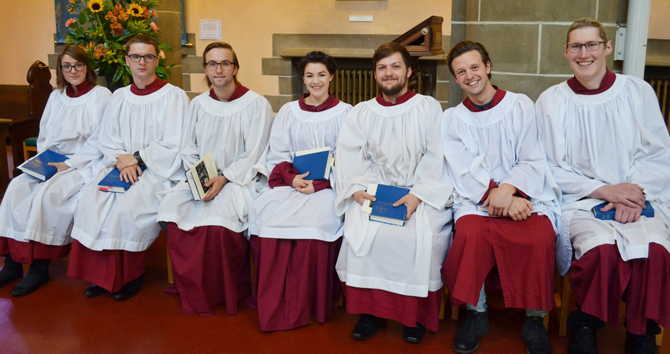 Christ Church Cathedral wishes to award a number of choral scholarships to talented and enthusiastic singers for the upcoming academic year beginning September 2017.
This is an exciting time to be joining the music team here at the Cathedral, and we hope to engage individuals with a love of (or curiosity about) Anglican choral music, a willingness to come prepared and to work hard to build on an already strong music program. Choral scholarships are aimed at, but not limited to, students enrolled in graduate and post-graduate university degrees and are designed to be compatible with the commitments of these programs.
Please download the poster below for full details.