AADC 2017 Conference scheduled for end of July
AADC 2017 Conference scheduled for end of July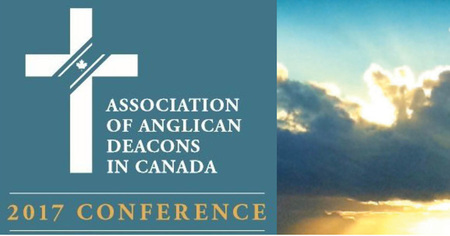 The Association of Anglican Deacons is holding its 2017 Conference (some of it at CCC) from July 27 - 30. You don't have to be a deacon to register for this conference. More info from: www.anglicandeacons.ca or email [email protected]
On the evening of July 27, at 7.30 p.m., Elizabeth May. M.P. and leader of the Green Party will open the conference at CCC and give the keynote address. This part of the conference is open to the public, and everyone is welcome to attend.
Please click below to download the Conference brochure
Available Files to Download
To download, right-click the file and select "Save link as".