This event has already occurred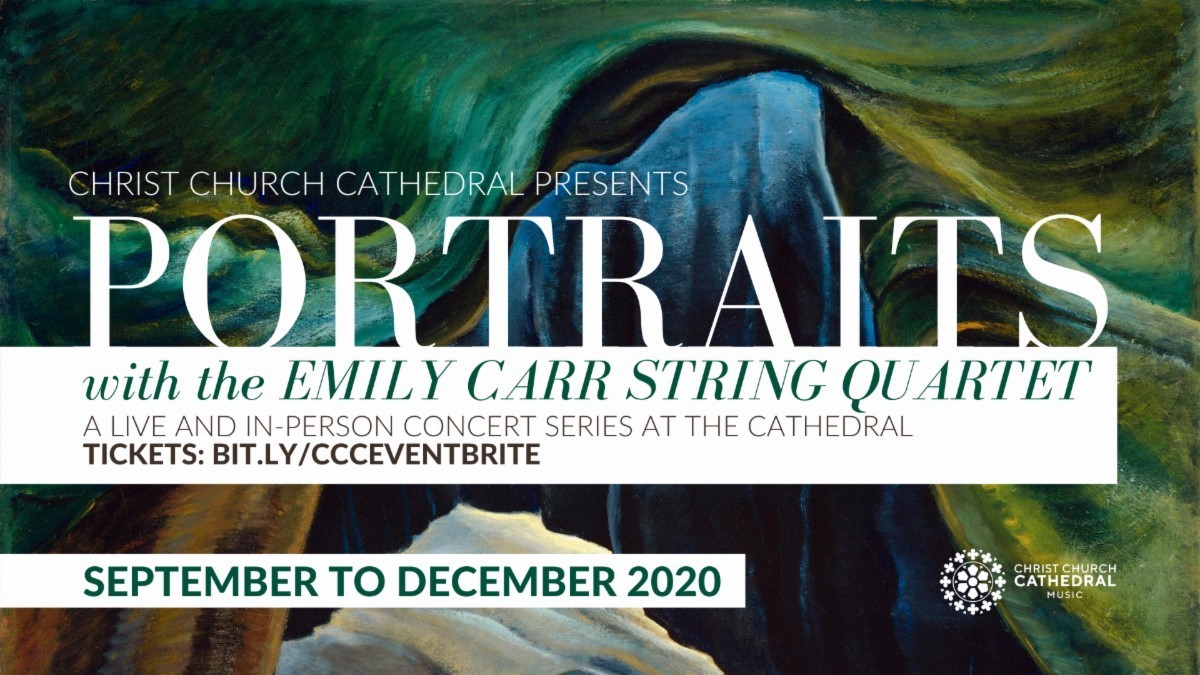 Save to your Calendar
Christ Church Cathedral and the Emily Carr String Quartet are pleased to announce Portraits, a lineup of in-person concerts this fall at the cathedral. The Emily Carr String Quartet, now in its 15th Season, will present such musical masterpieces as Schubert's Death and the Maiden, Shostakovich 8th Quartet, Brahms Clarinet Quintet and contemporary works by Caroline Shaw and Jared Miller. Through social distancing, limited seating and repeat performances, Portraits will offer the community an opportunity to once again attend a concert in-person and to experience the power of live music.
Just as with the Summer Recital Series, there will be two showings with limited seatings at 4.00 pm and 7.30pm for each program. The 7.30 pm concerts will also stream only on our Facebook page and the Cathedral website.
Mendelssohn's String Quartet no 2 in A minor forms the centre-piece of this second concert. The quirky Entr'acte by the young American composer, Caroline Shaw, provides a playful neo-classical commentary, asking us to live into the moments between action.
Tickets
4.00 p.m. https://www.eventbrite.ca/e/117705176351
7.30 p.m. https://www.eventbrite.ca/e/117705641743