Below are ticketing links for upcoming concerts. Questions about tickets? Contact the office at 250-383-2714 or email frontdesk@christchurchcathedral.bc.ca
Social distancing and masking protocols are still in effect.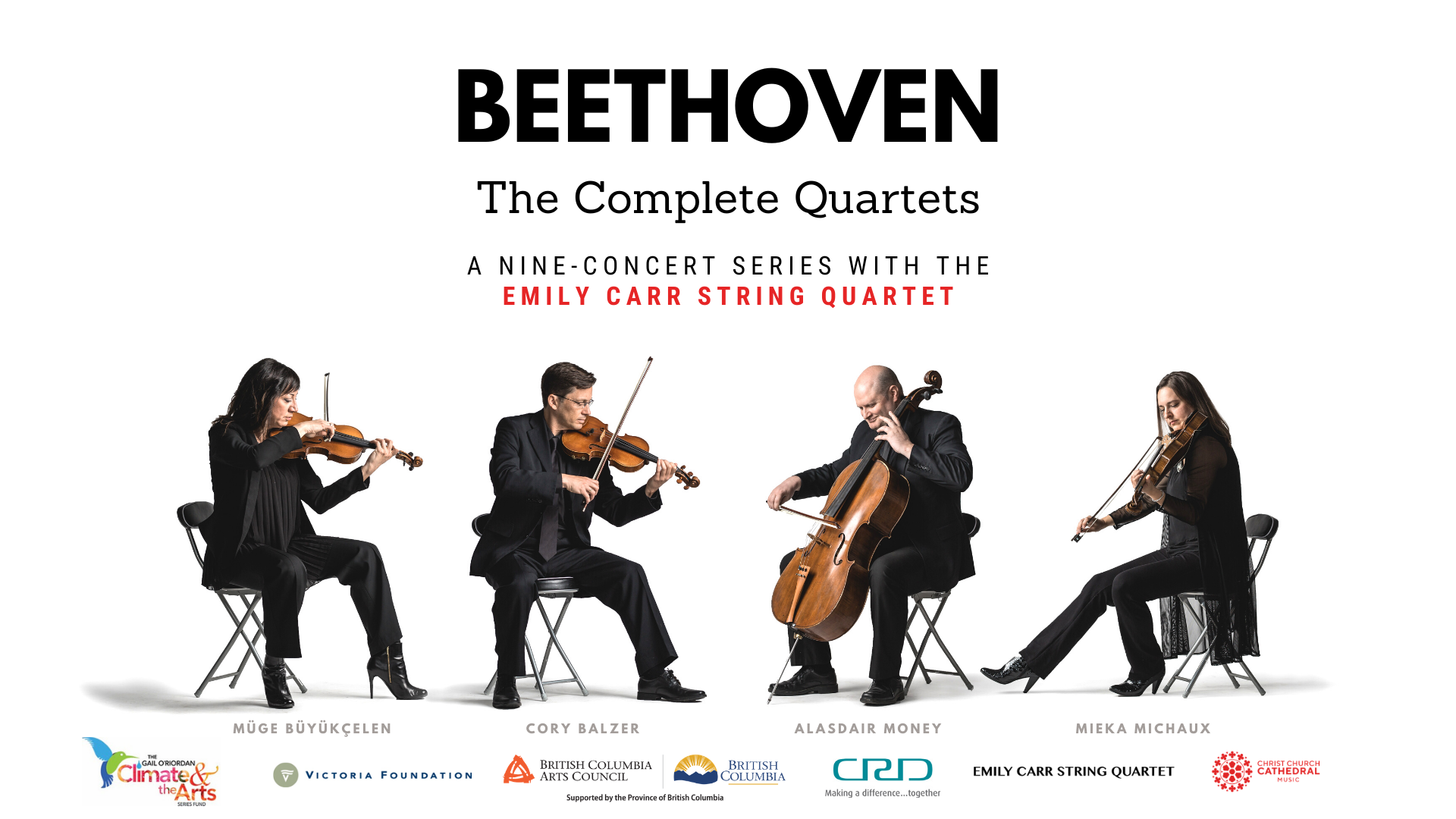 Emily Carr String Quartet Beethoven Quartets (Oct 8, Nov 5)

Tickets $30

Presented in partnership with the Emily Carr String Quartet
Concert 8 (Oct 8) Quartet no. 11 in F minor ("Serioso") (Op. 95) Quartet no. 7 in F major (Op. 59, no. 1)
5.00 pm seating: GET TICKETS
Concert 9 (Nov 5) Quartet no. 6 in Bb major (Op. 18, no. 6) Quartet no 16 in F major (Op. 135)
5.00 pm seating: GET TICKETS
Supported by the Gail O'Riordan Climate and Arts Legacy Series, the Victoria Foundation, BC Arts' Council, and the Capital Regional District.
A co-presentation of EMV and Christ Church Cathedral.

Constantinople partners with the seminal Corsican polyphonic singing group A Filetta, to create an enchanting sonic tableau where light and shadow meet, through sacred and secular songs from the rich Corsican musical tradition. Polyphony by the prodigious vocalists of A Filetta, as well as songs and music orchestrated by Kiya Tabassian, will come together in a deeply moving concert.

Tickets available HERE.

<![CDATA[c2MxVGVaMEZoclBpdEhYeXdweDJHeUluWEJ1aklxd1VkWHhDQnQ2Z00zZE95cXA5dUgvVk5Kdkk5RVFqQmtWVzc0cG9hczRldEZPUG9LNlBkaE9vS0kwSVYrZHUrK2gvSmt4Yy83ZDdVSVBjMG1yY3lxZTlCL2hhRk5IU0wzemctLXgyK05FYUtsRk1hSlJBR2NwN05mV3c9PQ==--d805b68f92980968e681dc0a6892142114ffdc23]]>