AADC 2017 Conference
AADC 2017 Conference
Thursday, July 27, 2017 - 12:00PM - 9:00PM
Friday, July 28, 2017 - 7:45AM - 7:45PM
Saturday, July 29, 2017 - 8:00AM - 8:00PM
Sunday, July 30, 2017 - 9:00AM - 12:30PM

Important: This event has already occurred.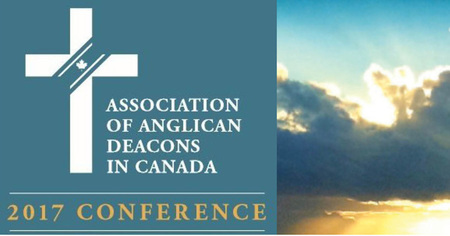 The Association of Anglican Deacons' 2017 Conference takes place from July 27 to July 30 at various locations. The times above are approximate, For more details of the events included in the conference and when/where they take place, please download the schedule below. The can also download the conference brochure for more information.
Available Files to Download
To download, right-click the file and select "Save link as".
Return to Events
---